Welcome to the Hancock County, Iowa Fairgrounds!
The Hancock County Fairgrounds is a multi-purpose, facility focusing on agricultural, equestrian, youth, cultural and community events that are family friendly and showcase the best of North Iowa. Our goal is to exceed the expectations of all our visitors and attendees! Our commitment to service and attention to detail that we, and our event partners, give to each event enable us to achieve this goal one event at a time.
Interested in hosting an event?
The Hancock County Fairgrounds is 50-acres that includes many buildings, barns, and other facilities for a wide range of event possibilities. To learn about our rental fees, camping fees, and equipment admissions you can visit our building rentals page.
"A good old fashioned fair where memories are made!"
The Hancock County Fair Board takes this opportunity to invite everyone in the county to "YOUR FAIR".
The success of the district fair is made possible through your continued support and interest in our youth—the leaders of tomorrow.
How to get here
Location:
2210 Jewell Ave.
Britt, Iowa 50423
The Hancock County Fairgrounds are located south east of Britt, Iowa.
From US Highway 18 turn south on Main Avenue (R-35).
Drive south through town to 220th Street.
Turn east on 220th Street and go .5 miles to Jewel Avenue.
Turn north on Jewel Avenue, go .01 miles and turn east into the Hancock County Fairgrounds
If you need specific directions – click here to go to Google Maps »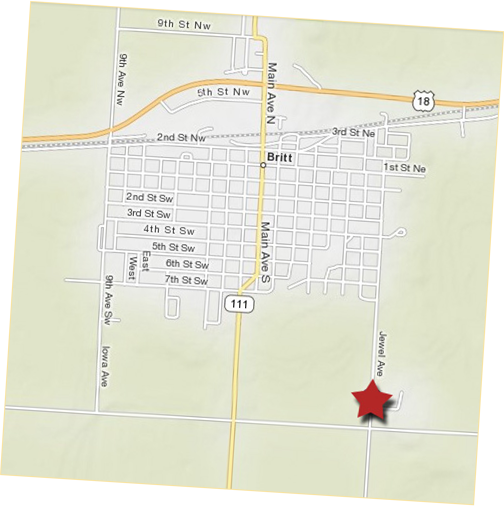 A few of our great sponsors